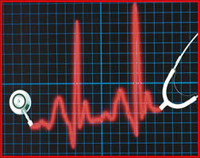 Phoenix CPR Classes
PhoenixCPRclasses.com is run by American Heart Association instructors
Flexible class schedules at our location. Or...
Mobile Certification Services at your location
Serving Phoenix, Scottsdale, Tempe, Mesa, Gilbert, and Chandler
If you need the American Heart Association's "BLS for Healthcare Providers" or "Heartsavers" certification, give us a call at (602) 492-8446
If your Certification is about to expire, or you need your card NOW, call.
---
Common Questions:
Where are you located at?
350 W. Thomas Rd.
Phoenix AZ 85013
map

When are your classes?
Current Schedule:
We have the "BLS for Healthcare Providers" and "Heartsaver CPR/AED" classes Every
Monday Evening from 6:00pm to 8:00pm
Thursday Evening from 6:00pm to 8:00pm
Friday Evening from 6:00pm to 8:00pm
Saturday Afternoon from 3:00pm to 5:00om
American Heart Association certification cards are given out at the end of class. If our current schedule doesn't work for you, we can schedule a 1-on-1 class during the week or week-end. Call (602) 492-8446 for more information.


Do I have to buy a CPR book?
No, we supply all the American Heart Association pamphlets and handouts


Do You travel?
We sure do; we cover Phoenix, Tempe, Scottsdale, Mesa, Gilbert, Chandler, and Glendale.


Do you offer Automated External Defibrillator(AED) training?
Yes; all of our classes include the AED component.


After completing the class, which organization will I be certified through?
You will be certified through the American Heart Association. American Heart Association certification is valid for two years.


I need my CPR card right away. Do I receive my card as soon as I complete the CPR training course?
Yes; you'll receive your American Heart Association certification card at the end of class.


How much is this going to cost me?
The "BLS for Healthcare Providers" and Heartsaver scheduled classes are $55.00
1-on-1 classes on other days are $75.00


I have a friend that needs to get certified, too. What about a discount?
Sure; sign up with a friend, an the cost is 50.00 per person.


OK, how do we get started?
Give us a call at (602) 492-8446, answer any questions you have, and add you to our roster if you want to sign up for a class.


---
PhoenixCPRclasses.com
350 W. Thomas Rd.
Phoenix, Az, 85013
(602) 492-8446
CPR Training in Phoenix, Tempe, Scottsdale, Chandler, Gilbert, and Glendale